Aesthetic medicine
Do you have a problems of aesthetic nature? You can rely on us for professional care and effective solutions to the most common dermatological problems, from acne to mole control.
Reservation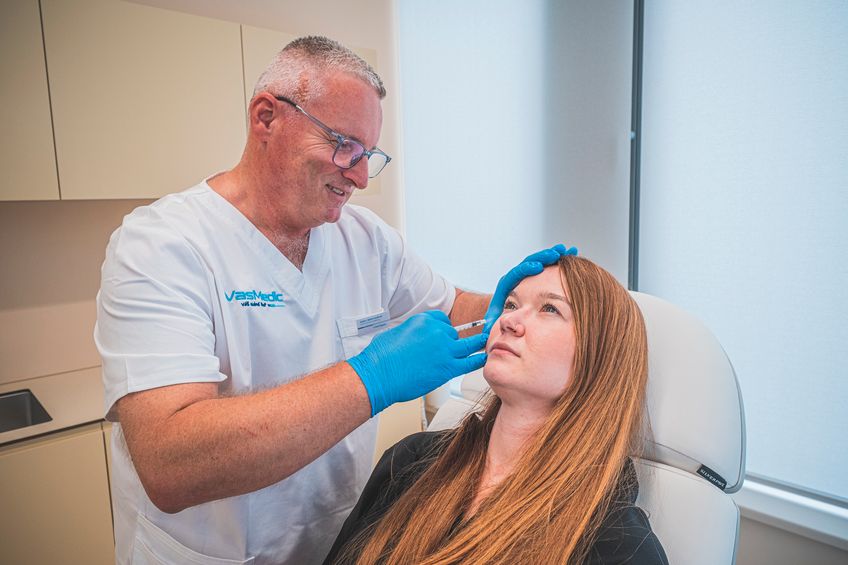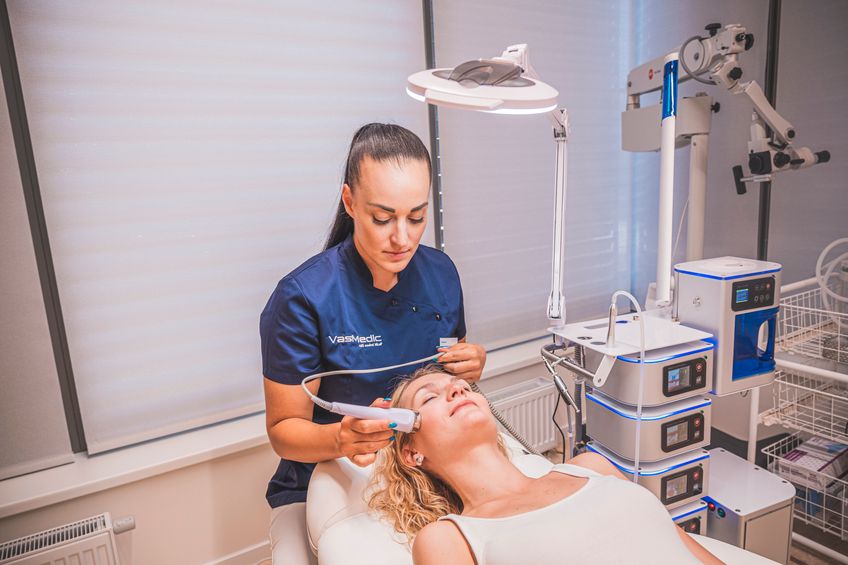 What can we solve?
Both adult patients and children can contact us. The most common dermatological problems we treat in our department include:
Wrinkle smoothing
Skin rejuvenation
Lip augmentation with hyaluronic acid
Elimination of sweating
Laser treatment
Chin removal (lipolysis)
Stretch mark removal
Scrotal vein removal
Removal of skin growths
Scar removal
Hair mesotherapy
Plasmotherapy
Laser hair removal
Our aesthetic medicine department focuses not only on the above-mentioned preventive procedures. The typical patient is a person who cares about his or her health and appearance. Before we perform any procedure, we interview the patient to obtain information about whether he or she suffers from any disease, or what the characteristics of the disease are, as well as what the patient's expectations are.
Procedures performed
At our clinic we only perform procedures that do not require hospitalization. For some procedures, rest or avoidance of certain activities or protection from sunlight is required. Procedures are indicated individually according to the possibilities and ideas of the client. Some procedures can and sometimes should be combined for ideal results.
Methods used
Our dermatology department offers the most modern procedures and devices in the field of dermatology. For laser treatments we use the Fotona device, which ranks among the market leaders. The advantages of the laser are its power, safety and multifunctionality. Vasmedic is a modern facility and you have the opportunity to see it for yourself. In this case not only figuratively, but literally.
Who will help you?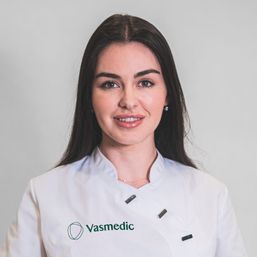 Within the dermatology department of Vasmedic you have the opportunity to meet MUDr. Andrea Mocková, who graduated in general medicine at the 2nd Faculty of Medicine of Charles University.
MUDr. Andrea Mocková gained her experience during her work in the medical centre and in the skin department of the hospital in České Budějovice.
---
You will also be cared by:

MUDr. Miloš Ondruš